News for 2016-17 School Year
---
New Website Launched
March 15, 2017- Welcome to our new website. More news and information added regularly so please check back often!
---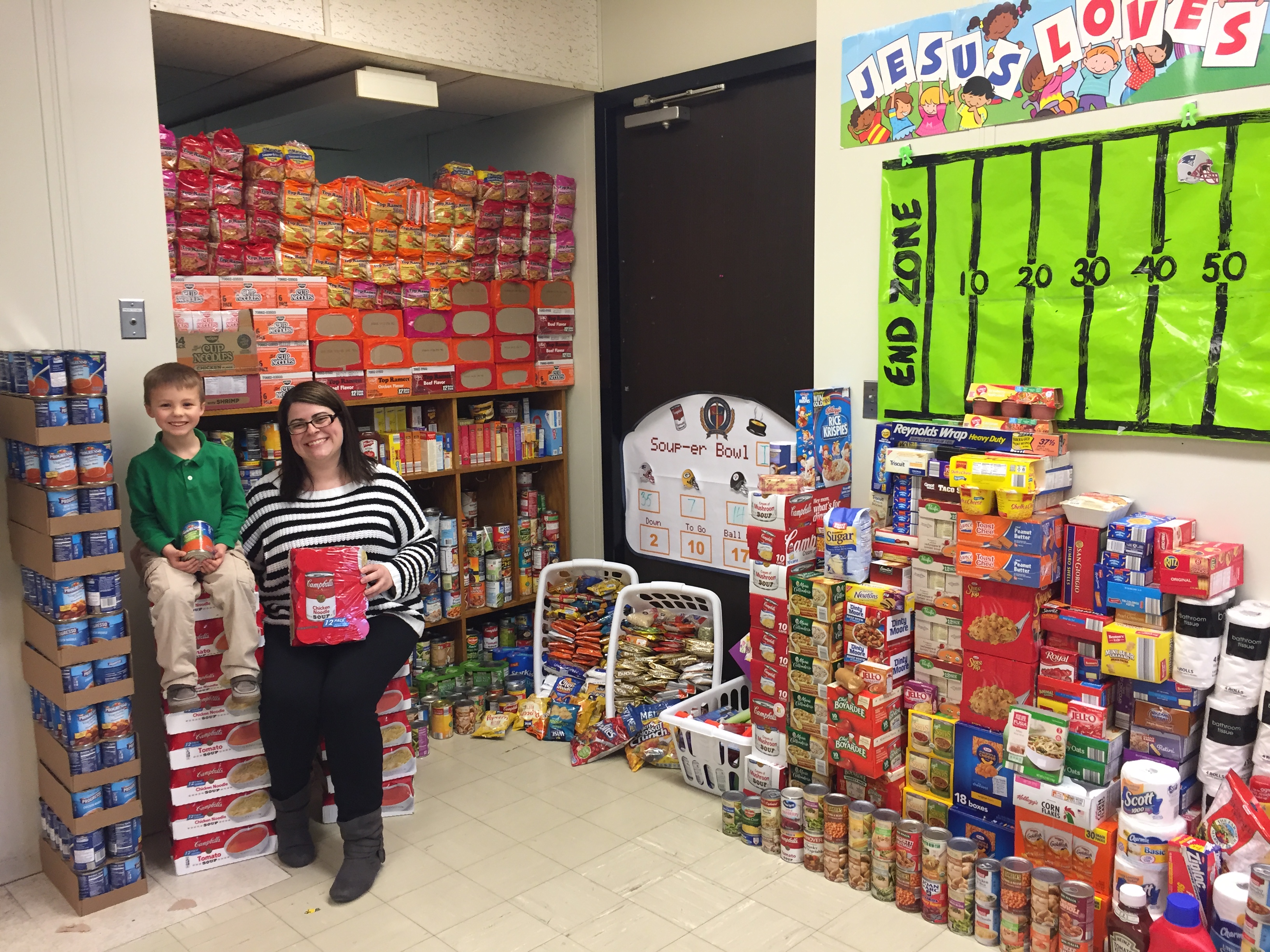 Soup-er Bowl II Food Drive
January 2017- This school year was the second annual "Soup-er Bowl" here at Cornerstone Prep Wilson Campus! The idea became a reality when we realized we wanted to give back not only as Christian service but also to help our Pittsburgh community. With that, the food drive "Soup-er Bowl" was created to help those in need. The entire school came together to make this a success by forming the remaining four NFL teams and quickly scoring "touchdowns" against one another by bringing in soup as well as other items.
This year was a complete success and together we quickly soared past last year's total of 1,295 items, all which were donated to the food bank. The 2016-2017 "Soup-er Bowl" brought in a total of 2,338 items! We collected all types of canned and boxed food items, toiletries, and household supplies. The items collected were split between the Pittsburgh foodbank and our school pantry to aide anyone who finds or knows someone in need.
We look forward to continuing this tradition year after year so we can continue to bless those in need. Thank you Miss Martin for coordinating this fun event, and for all who sent in food items!
---
First Lego Robotics Team Launched for Middle School
January 2017-At Cornerstone Prep, for the first time ever, we have a middle-school-only competitive robotics team, coached by Mr. Weaver and Mr. Wolf. Our season culminated this year in January 2017 as we competed in a Grand Championship at LaRoche College which included teams from all over Western PA. Our middle school students designed and programmed an autonomous robot to perform multiple tasks on a 4X8 field within a 2.5-minute period.
But the competition is not only about robotics; it is also about community impact. In addition to playing the Robot Game, the team presented their plan to clean up North Park Lake later this year as a community service and creation stewardship outreach. The clean-up will take place on the morning of Saturday, May 13, and the team would be pleased to have you join them! Contact Mr. Weaver at samweaver@cornerstoneprep.net.
We will tackle a new season of challenges in the fall with as many additional team members as possible, so if you will be in 7th or 8th grade in the fall and are interested, see Mr. Weaver for details. Learn more about the local competition HERE and worldwide competition HERE.